About Us
Founded in 1987 by Ian and Jessica Given in the Bay of Plenty, we now service customers throughout New Zealand. The second generation of the Given family, David, and Debbie, are proud to continue to offer quality products and industry expertise that ensure you get the best possible solutions and services.
Helping you get the right look

We know that choosing the right hardware and fittings can be the finishing touch to a job you've invested a lot of time and money into. The fun part is having a selection of stylish door and window hardware to choose from. So we've put together one of the largest ranges of door hardware in New Zealand, some exclusive to Supreme Lock & Hardware. We've even developed some products in direct response to customer requests – talk about going the extra mile! You can see some of our commercial and residential ranges here or visit us in our showroom to get the feel of our full range.
Our head office and warehouse are based in Tauranga, with architectural reps covering Bay of Plenty, Christchurch, Waikato, Coromandel and Auckland.
We supply doors and door hardware throughout New Zealand and offer installation on all commercial spaces. We also assess plans, write specifications, provide quotations, and provide expert advice on alternatives where needed. We have a local installation team in the Bay of Plenty and a trusted network of installers nationwide.
No job is too big or too small for us.

Now for the technical part

We know that getting the technical aspects of your choice right can be the not-so-fun part so we focus on making this easy for you by sharing our technical knowledge and insights. We'll guide you through each step of the process for every project, big and small.

And to make things really easy for you, we can look at your building plans, specify, quote and supply door hardware for each individual job. Just let us know how we can help you.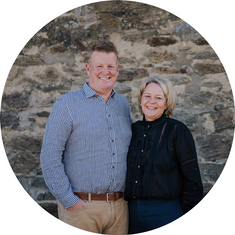 It's not all about the price
Well, sometimes it is. If you have your heart set on a particular look but it's outside your budget, we'll do our very best to find a similar style in a more suitable price range.

Why do we care?
We're family – really, we are! Supreme is 100% New Zealand owned and operated by David and Debbie Given who, together with our dedicated and professional staff have been supplying New Zealand builders, architects, DIY'ers, and interior designers everything they need for locks and hardware since 1987.
Your building or renovation project is important to us. So contact us today and let us help you find the best door hardware for your project.
David and Debbie Given