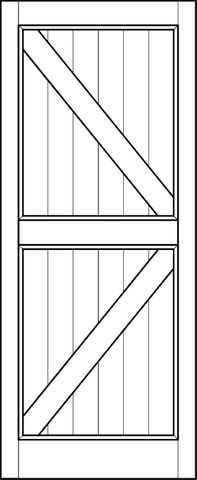 Interior Barn Door Arrow
Description
This is just a sample of the wide range of door styles and sizes we have available. Please click on 'MAKE AN ENQUIRY' below and we will contact you to discuss your needs and arrange a quotation.
Details
Style:

Arrow

Door Thickness:

38mm

Door Preparation:

None

Door Type:

Barn Door

Brand:

Brooklyn Barn Doors

Dimensions:

1980mm x 900mm x 38mm

Please Note:

This is a non-returnable product. By adding this product to your cart you agree to these terms.